Last Updated on January 28, 2021 by Celia
Hello, readers and Judith fans!
Yesterday I began an update process which is on-going.  I'm working steadily on it. Lots more to do. Here's what I've done so far:
(self-hosted, so youtube, google, and NBC can't sue me for posting)
edited the Entertainment Tonight clip — it is now self-hosted also, just in case it ever has to come off of youtube. One never knows when linking other account clips. 
added better image of the Sea World Ad — thanks, Tracy, for finding it!
Here's what I am attempting to do:
Start a page to support the site. It is similar to Pateron, but doesn't have as many fees. I will update as long as I can with content. 
Get the theme to actually work. A few have told me the theme is broken. It is, unfortunately. I don't have the money to fix it yet. Getting the money as best I can–very slowly. Here's a screenshot of what it is supposed to look like: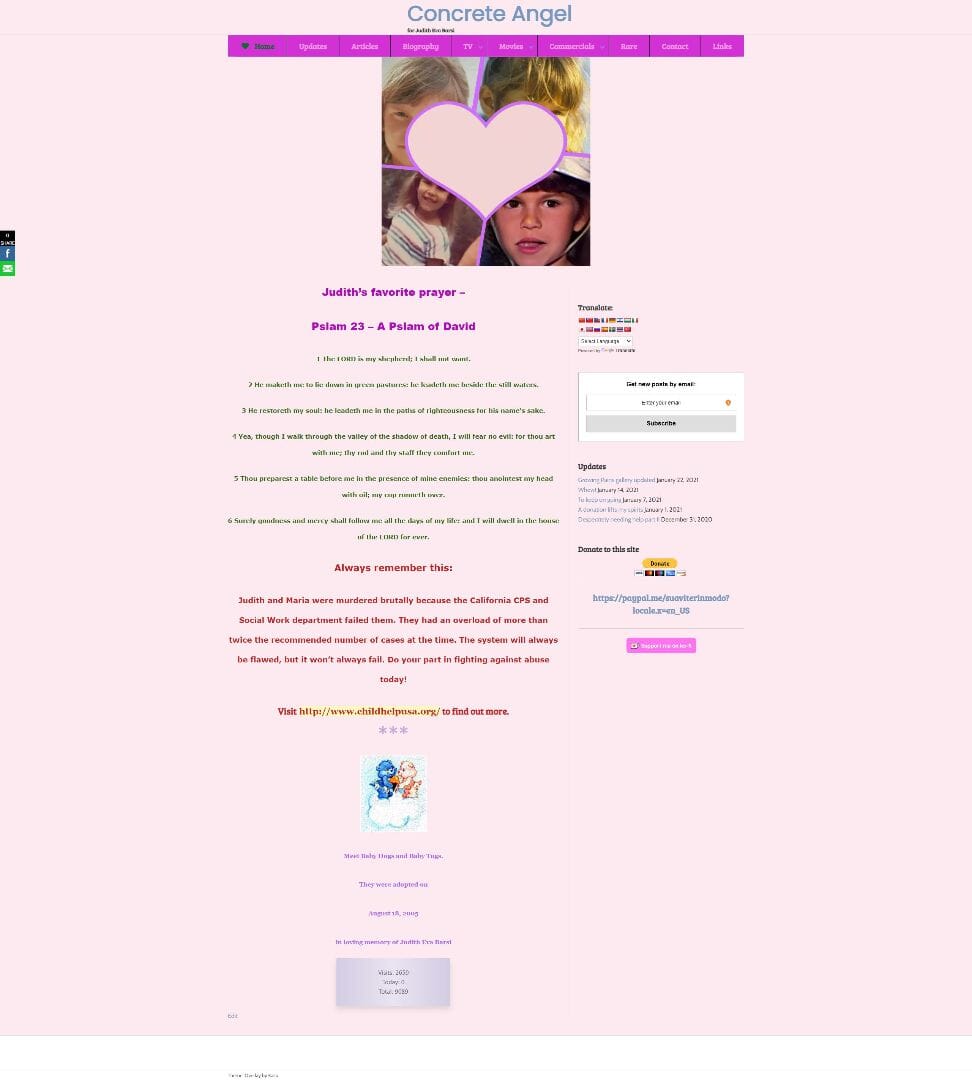 Sit tight, because the work around here is just beginning. More to come!
Visits3126
Today 0
Total 295757