Last Updated on April 6, 2021 by Celia
For your convenience, I've added an ajax powered search to the site. Ajax means it searches and updates the search as you type the words or terms. The search box is located at the end of the menu bar (see below screen capture).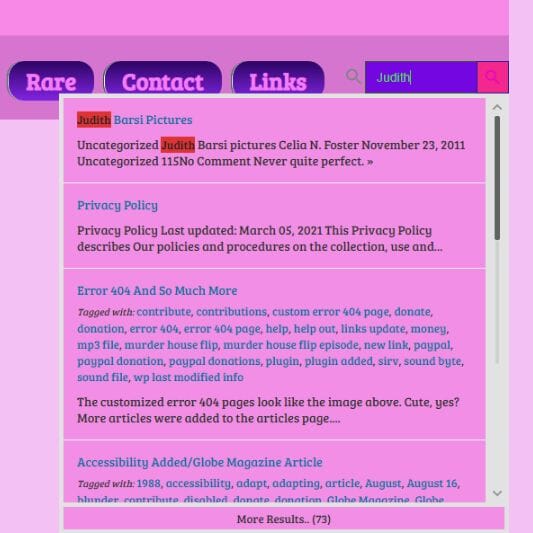 I've enabled 3 different statistics collectors on the site, and as such, am required to let browsers/users of this site decide whether or not it is fine with them they are counted. I do and will not have any advertisements. This site will always be free. I do not make any money except for donations. I cannot see anyone's private information such as their IP address, name, address, email address, phone number, and so forth. That being said, anyone may and can still choose to decline and not be counted as a statistic.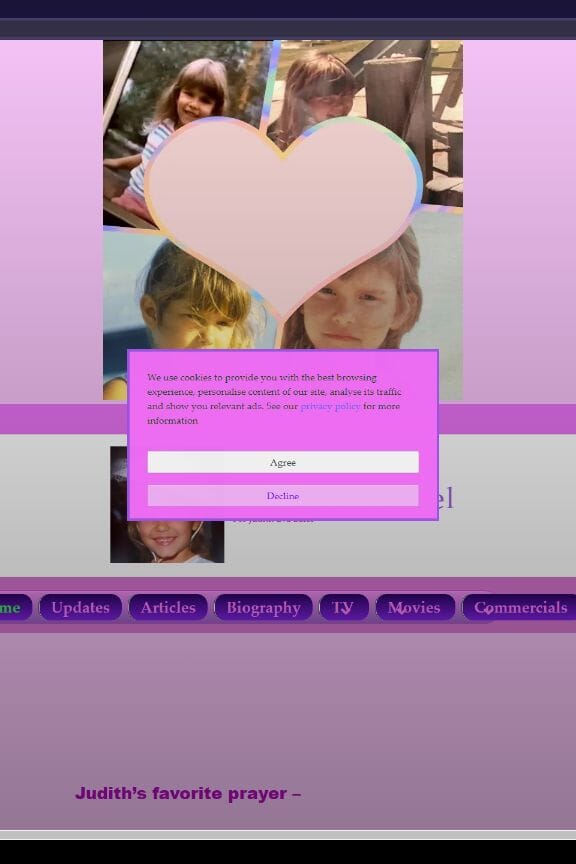 If anyone has any other related questions, please email me. The privacy policy, for those interested is here.
---
If anyone is interested in helping out, I need $24 by April 12 for buying a lifetime subscription to moavi software. I am using it to make Judith Barsi and Heather O'Rourke tribute videos to post on youtube. Donations can be made here or here. Heartfelt thanks to anyone who decides to lend a hand.
That's all for now. Until next time.
Visits4948
Today 0
Total 295576